The Active Observer Basic Drawing Class
FOUR 1.5-HOUR SESSIONS
$120
This class is for students ages 16 – 101

High-quality individualized instruction

Zoom link will be sent to students

A 50% refund will be given to a student who cancels their registration 24 hours before the start time of class. A 100% refund will be given to students who cancel with 48 or more hours of notice. Please read our terms of service for more information.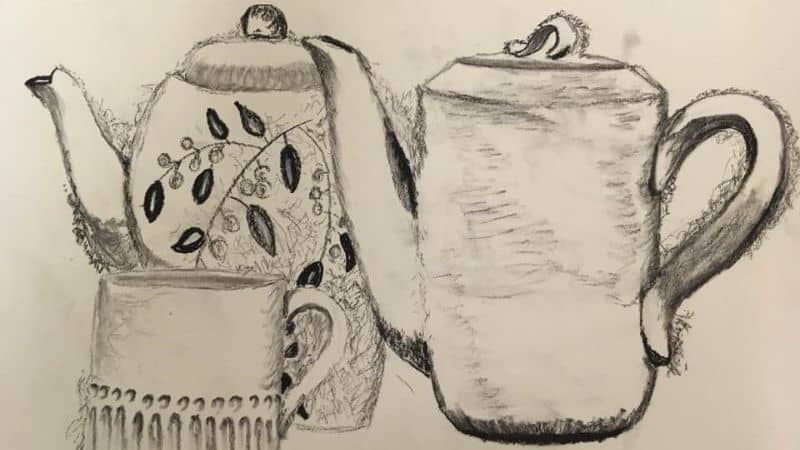 If you can write your name in cursive, you can draw! Put pencil (and charcoal) to paper and see where you can go! Learning to draw is learning to see and a wonderful way to slow down. Understand line,: contour, gesture, and form while using various materials and the unique marks they make. Begin your creative journey – and meet other creative people on the path!
Learn artistic technique (line, form, shading, and more), engage your authentic self-expression, and feel encouraged to BE YOU! Improving your art skills and knowledge are inextricably tied to learning how to draw what you see, not what you think you see. This course teaches artistic techniques to identify and harness one's intuition through engaging "drawing on the right side of the brain" techniques. In this warm, non-competitive class, you will learn the fundamentals of drawing and how to express yourself fully and feel the freedom and joy of your inner creativity!
Materials: (students supply their own materials or may purchase a kit for $25 plus shipping from the instructor, while supplies last.)
The kit includes required materials:
Strathmore Softcover 400 Series Drawing Paper
Staedtler Lumograph Drawing and Sketching Pencils – Set of 6 (or similar set)
one eraser (General's Factis Soft Black Eraser or Black Pearl or similar brand)
Students may also want to use charcoal or other drawing materials.