Beginning Nature Journaling En Plein Air
THREE 1.5-HOUR SESSIONS
$75
We will meet at Maybury Farms 
High-quality instruction with handouts. (Material bundle is available for purchase while supplies last). 

Classes currently held on Zoom

A 50% refund will be given to a student who cancels their registration 24 hours before the first class. Please read our terms of service for more information.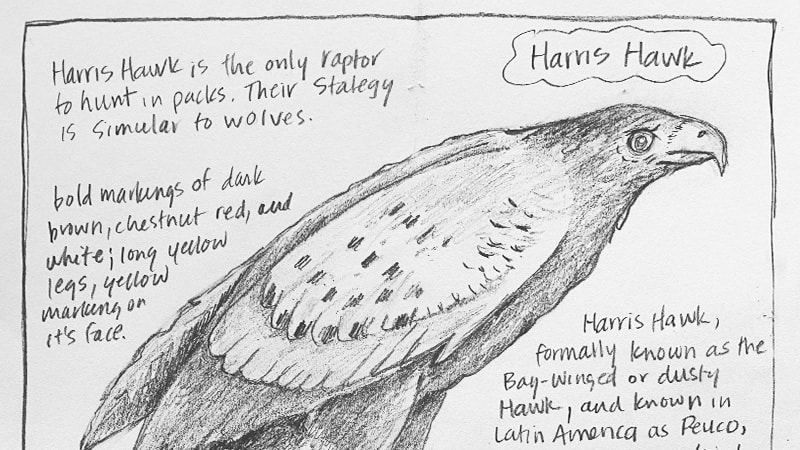 Because earth without art is just eh!
Children need nature—and we, as parents, educators, and caring adults, have a duty to make it accessible to them. It becomes harder and harder for kids to experience nature in this world of standardized tests, electronics, and organized sports. Our goal in creating this eco-art nature journaling workshop is to help adults and children discover (and rediscover) the natural world through a combination of art, writing, and science. We hope to engage students of all ages in the incredible natural world around us, to inspire them to become keen observers of the wildness in their own backyards and to foster in them a desire to protect wild habitats.
Observing deeply through journaling facilitates more than a capacity for scientific thinking. Those who journal, write, and sketch regularly are better learners. They are more connected to their surroundings, develop identities within their community, and gain the ability to look outside of themselves and reflect on their lives. Creating the space for personal expression within a field journal brings students closer to their environment and connects it to the information that they record. In these ways, journaling changes the journaler. Keeping a journal and looking back on thoughts and observations made at an earlier time records progress. For a young student (or anyone, for that matter), this is a powerfully rewarding experience and an opportunity to trace growth.
"If you spend more time in nature, you come to love the place that you live in … And by loving the place where you live, you are more likely to take action to protect that place." Dr. Lee Ann Woolery
Suggested Materials (students supply their own materials or may purchase a $25 kit from the instructor, while supplies last.)
The kit includes required materials:
Strathmore Softcover 400 Series Drawing Art Journal – 9-3/4" x 7-3/4", Cream, 80 lb, 96 Pages
Staedtler Lumograph Drawing and Sketching Pencils – Set of 6 (or similar set)
one eraser (General's Factis Soft Black Eraser or Black Pearl or similar brand)
Students may also want to use colored pencils or watercolor to tint the sketches. This is optional, as the class may borrow the instructor's materials.
Examples of student work