New Moon Circle

Expressive Arts Workshop
2-hour expressive arts workshop
$30
Mult-Session Discounts are available
Certified teacher trained in art therapy and expressive arts facilitation

Eco-Art, Mindful Practice, Nature Immersion, and exploration

Offered monthly, but each session is a stand-alone.

A 50% refund will be given to a student who cancels their registration 24 hours before the first class. Please read our terms of service for more information.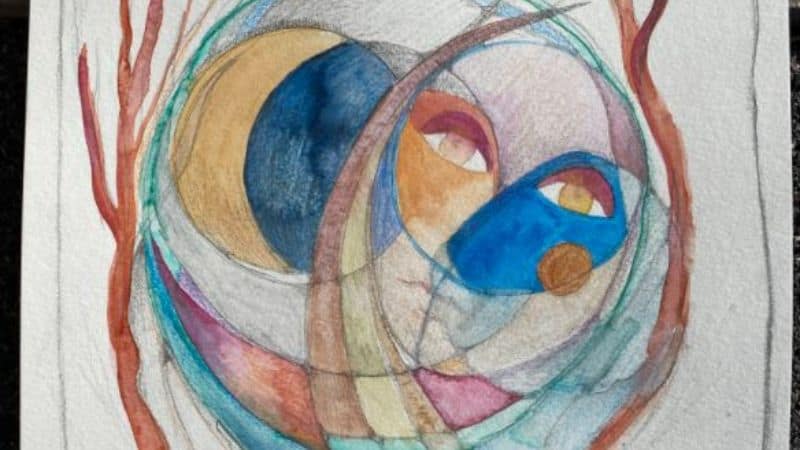 Every month, the Universe gives us a little present—one so small it may be easily missed. (Some may even go as far as to call this gift "hidden," as it's mostly invisible from the Earth for a few hours.) This lovely present is, of course, the new moon, and it happens every 28-30 days.
So what exactly is a moon circle? A moon circle, also known as a women's circle or Sister Circle, is a group of women that gather together on or near the new moon. It is a safe, sacred, non-judgmental space where all women are welcome to come as they are, and be in a sisterhood of women that truly support them. This workshop is intended for everyone who identifies as Womxn.
In astrological terms, the new moon is one of the moon's many phases—specifically, the one where the moon and sun align. The sun shines behind the moon, blocking us from its view. The new moon marks the beginning of a new lunar cycle and often brings with it an array of new beginnings. This leaves new moons feeling like a particularly ideal time for self-reflection, course correction and goal-setting. ~ Shareen Campbell
Our workshop usually starts with a a poem or short quote to set the theme for our time together. This eases us into metaphor and the liminal space where creative thought flows freely. We participate in an opening activity – introducing ourselves and setting intentions and the theme is discussed. Sasha may share some of her own wisdom findings around what the theme means to her (drawn both from Jewish and Secular thought), and how it can apply to our journeys of self-growth and transformation. Participants are always welcome to share, and usually the space becomes rich with stories, diverse perspectives, and gems of wisdom.
Next, Sasha offers a short grounding meditation to help you let go of the stress of the day and arrive fully into the present moment, centered and relaxed. And then, we move into art-making. You are free to use what ever media you have on hand – no special supplies are needed. Sasha will then provide some journaling prompts to help you dive deeper into the wisdom your artwork is presenting. It's sometimes surprising and it's always amazing because it is a reflection of you!
The folks at Global Sisterhood compare New Moon Circles as "yoga for the soul" and Sasha can't agree more.
What intentions do you want to set?
What do you need to work on?
What does your soul need that you want to open up to and invite in?
Do you want to start something new?
Don't think. Don't get lost in your thoughts. Your thoughts are a veil on the faces of the moon. That moon is your heart. ~ Rumi