Plein Air Drawing at the Cabin – Open Studio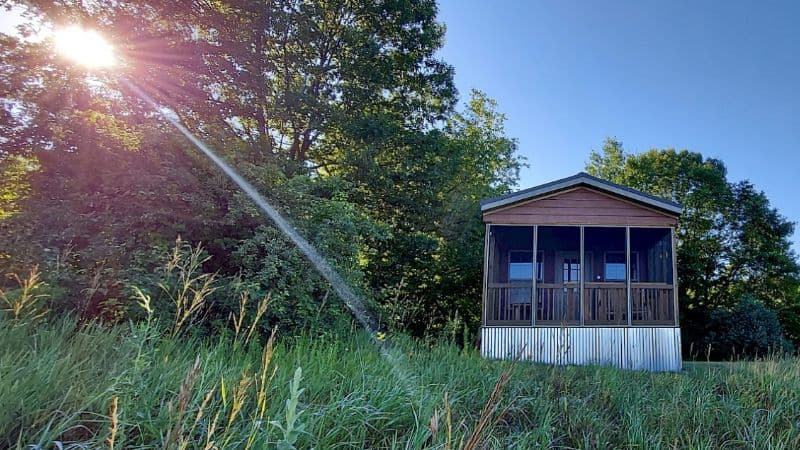 We must teach people to love the earth; before we can ask them to save it. ~Rachel Carson
This workshop will be held at Pontiac Lakes State Recreational area. We have a small cabin reserved, with a wonderful screened-in porch, just in case of inclement weather. There is electricity, heating, and cooling but no running water in the cabin. We have access to the campground's modern restrooms. Please plan to spend time outdoors making art, and exploring this beautiful state park.
The goal of this retreat is to help you relax, slow down and nourish your body, mind, and spirit with the gifts offered by Mother Earth and the Arts. No artistic experience is required
Art-making inspiration can come not only from natural patterns, animals, plants, meandering rivers, the wind, and rain, but we can also shift our attention to feel into nature. That way we simultaneously animate our own expression as we deepen our presence and thus intimacy with the living world. You could say we learn and create with Earth. We also impersonate the way nature creates by being in the moment, playful, spontaneous, and following what attracts. This builds empathy and belonging. We create with our hearts. In sum, we make art simultaneously with the living world and the deepest wild parts of ourselves.
What to bring:
Art supplies of your choice
An outdoor chair
Appropriate outdoor clothing
Water bottle and/or snacks
An open mind
A dish to pass at the end of class (optional)
What not to bring:
Sasha will provide support and instruction in landscape techniques or support with any project you are working on and a suggested materials list upon request.