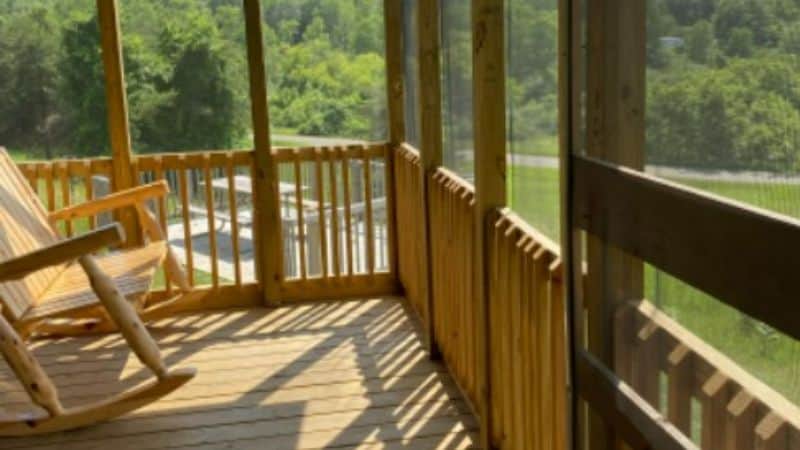 Art and Nature – ARTing En Plein Air
Anyone who has stopped to admire the beautiful colors of a sunset over the river or to listen to the chorus of wildlife sounds, flowing water, rain falling, wind in the leaves, or crickets chirping knows that nature and art go hand in hand. At Art Works! Studio, we believe that art and nature AND sustainability (protecting our environment) go hand in hand. That's why each summer I like to take to ARTing outdoors – en Plein air.
The plein air approach was pioneered by John Constable in Britain c. 1813, but from about 1860 it became fundamental to impressionism. The popularity of painting en plein air increased in the 1870s with the introduction of paints in tubes (resembling modern toothpaste tubes). I can't imagine a time without paints in tubes and portable and accessible art supplies. I also can imagine the joy and deep connection painters felt when they painted en plein air because I have felt it, too.
Nature is not only all that is visible to the eye… it also includes the inner pictures of the soul. ~ Edvard Munch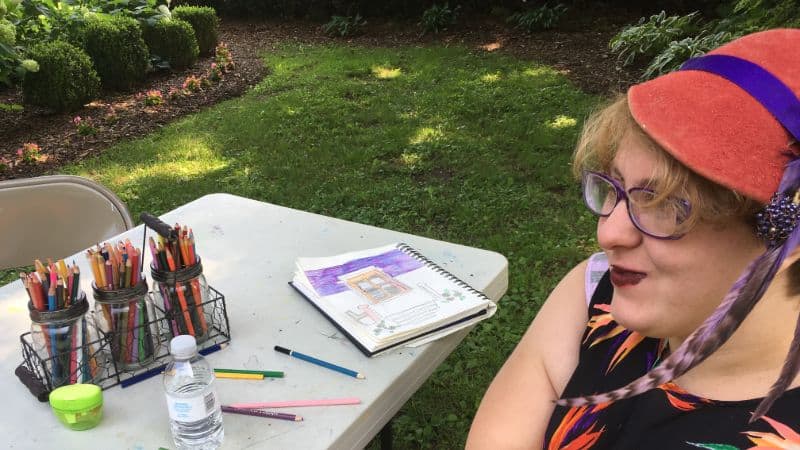 I believe that the value of of creating art in plein air natural settings is deeper than esthetic enjoyment (in the making and of observing the making) because as author Richard Louv wrote, in his book Last Child in the Woods (2005) We cannot protect something we do not love, we cannot love what we do not know, and we cannot know what we do not see. And touch. And hear." Many of us, especially those of us that spend more time in front of a screen than we do in nature suffer from what Richard coined Nature Deficient and has documented decreased exposure of children to nature in American society and how this "nature-deficit disorder" harms children and society. I believe this applies to adults as well.
Nature-deficit disorder" is not a medical diagnosis, but a useful term—a metaphor—to describe what many of us believe are the human costs of alienation from nature: diminished use of the senses, attention difficulties, higher rates of physical and emotional illnesses, a rising rate of myopia, child and adult obesity, Vitamin D deficiency, and other maladies. ~ Richard Louv
Research has shown that children do better physically and emotionally when they are in green spaces, benefiting from the positive feelings, stress reduction, and attention restoration nature engenders. So what better way to address Nature Deficit than to choose to do things we love in plein air rather than on the screen, in the office, studio, or classroom?
We all have a unique, deep, connection with nature. It could be the joy of watching the sunrise. Or it could be later in the day when butterflies come out to sip the nectar from flowers. Sometimes, it is even later, sunset maybe the best part of our day. For some it is the moonlight or the starry night. Some of us like rainy days. Others enjoy foggy days. Many love snowy days. There are a few who love mornings, no matter what kind of day it turns out to be. Our connection with nature is unspoken, the feelings the connections show up as is indescribable. ~Rani Lyer
If you are interested in exploring plein air drawing and painting you might consider working with me one-on-one, joining any of the workshops at the cabin or in the park, or just grab a sketch book and a pencil and go out and draw. To learn more about Art and Nature Classes click here.
In the meantime, do what brings you joy and write about it, draw about it, sing about it, dance about it, or just sit quietly and contemplate, think or pray about it. Your mind, body, and spirit will be glad you did.
Share
If you're new here, you may want to subscribe to my RSS feed. Thanks for visiting!