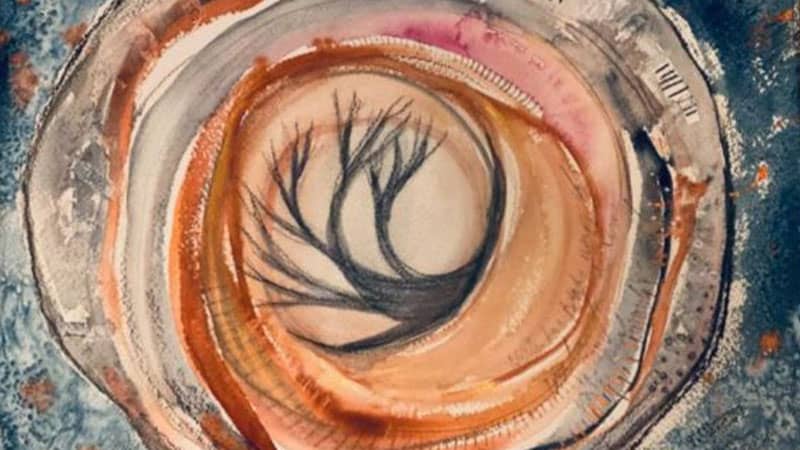 Somatic Engagement (living in the body) and Expressive Arts
Social isolation and physical distancing during the COVID Shutdown have reinforced a sense of immobilization, helplessness, and uncertainty as dominant trauma responses to what is essentially an unseen threat. Traditional methods fall short in addressing the paralyzing impacts of chronic fear, loneliness, and disempowerment. ~Cathi Malichodi
Very early in the beginning of the COVID 19 shutdown, I embarked on a certification in Expressive Arts. Relatively new in its formation, expressive arts therapy began circa 1970 at the Leslie College Graduate School in Cambridge, Massachusetts. Paolo Knill, a leader in the field, founded the International Network of Expressive Arts Therapy Training Centers and in 1984 began the ISIS European Training Institutes. I have almost completed my level 1 and level 2 courses at Expressive Arts Florida and will be soon applying for Registered Expressive Arts Consultant / Educator (REACE) from IEATA (International Expressive Arts Therapy Association). This training could not have come about at a more appropriate time.
The term somatic engagement has been popping up repeatedly in my reading and social media feeds, recently. While it is not a new idea in therapy, we educators are discovering how important this concept is to developing a trauma informed classroom! Webster defines somatic as
relating to the body, especially as distinct from the mind – as in somatic (the body as distinct from the soul, mind, or psyche).
In the last decade research has taught us that you can't learn (engage the critical thinking mind) if the you are experiencing or remembering trauma. We have seen this play out over and over in the classroom as misbehavior and learning problems.
Somatic arts uses expressive arts processes to identify and help heal pain and illness in the body. When we use the body as a guide, we invite the possibility of wholeness and the transformation of wounding into healing, blocks into breakthroughs and pain into wellness. (R. Sammartino 2022)
This healing process can certainly happen in the therapy session, but it can happen in the classroom or art studio, too!
My trauma-informed teaching pedagogy is grounded in the work of many great minds. One I think about frequently is Dr. James P. Comer and the Yale School Development program. He is best known for his pioneering efforts to improve the scholastic performance of children from low-income and minority backgrounds through creating positive school cultures (something which I am thinking a great deal about these days of school shootings and pandemic times). I find his work to be a universal pillar creating schools that work for ALL children. The idea is that we need to create schools that address the diverse needs of the whole child: cognitive, physical, language, ethical, social, and psychological. If anyone thought this task of addressing these needs were difficult to maneuver post the NO Child Left Behind – High Stakes Standardized Testing Era – it has gotten even more difficult, as we enter and struggle through this unprecedented time of global pandemic, periodic shut-downs, mask wearing, and social distancing.
In my work with Jennifer Bonillo, last summer, I came to better understand that the term somatic means "of the body" and how that directly relates to my work as an expressive art practioner and art educator. We talked about the many impacts of somatic work on the body, mind, and spirit and I learned how to put this theory into practice through guided meditations. Most often the mental approach is what we associate with meditation – a grappling with thoughts and the noise of the mind. While I intellectually knew this before my sessions with Jennifer, I did not understand this concept (of grappling and balancing) in the felt-body sense and how important it is to the healing aspect of expressive arts.
Her promise that the body-based meditation approach opens a whole new experience of immediacy and intimacy with the body that naturally quiets and calms the thinking mind, soothes, and heals the nervous system, and connects you to a deep sense of grounded presence, a felt sense of vitality and connection, proved to be true. Working with her, I now understand these truths on a very deep level. So, now I begin a journey of connecting the art in my head to healing my body and spirit and learning how to facilitate trauma-informed expressive arts.
Peter Levine, the originator of Somatic Experiencing maintained that the body communicates the memory of trauma through posture, gesture, movement, breath, and other somatic responses. I have learned we can "accidently" trigger trauma for our workshop participants and students. I recently read an article where a student told a meditation teacher that when he asked them to take a deep breath and to slowly exhale it brought back a feeling of using drugs, a time in their lives that addiction threatened their well-being, so that the meditation experience had the opposite effect than was intended.
We all have experienced trauma in our lives.
Just as we navigate the terrain of our external environment through its textures, curves, temperatures, densities, hills and valleys, so too we can explore the inner landscape and become intimate with the layers, flavors, and unique qualities of our self.
Share
If you're new here, you may want to subscribe to my RSS feed. Thanks for visiting!